Top 5 tips to make your home picture perfect
Admin
Do you want to make your house look picture perfect? Impress your guests with your perfectly
designed house by just following the few tips!

We are not gate keeping any secrets to having a balanced color combination, perfectly aligned
artwork on the walls to a well-lit room or even positioning of the curtains. Use these home
decoration tips to find your style and make a great impression on your friends and family.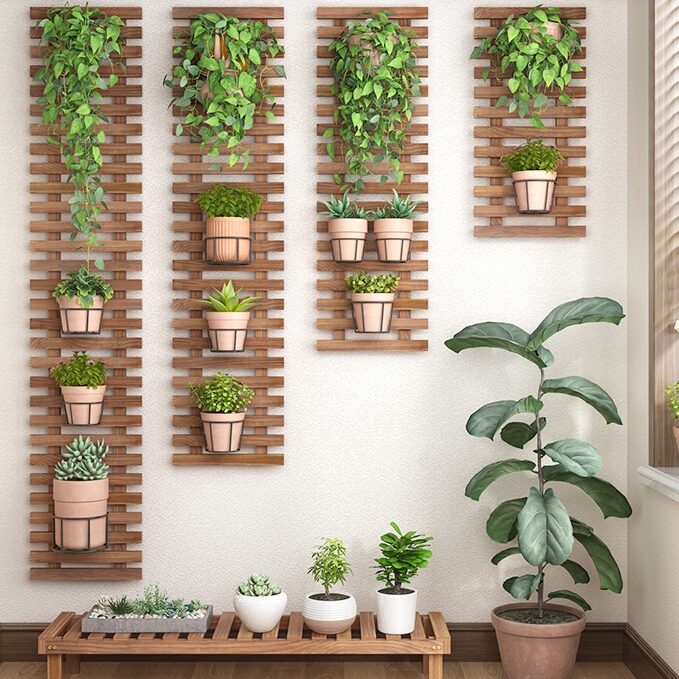 Connect with nature
Use a lot of greenery or set up a vertical garden gallery wall.
Bring in elements from nature, such as plants, flowers, or
natural materials like wood and stone. They add freshness,
texture, and a calming effect to the space.
Use Shelves
Group like things together – like books, vases & accessories
and flaunt your space with artistically carved shelves
available.
Do not go overboard with filling in the shelves. make sure that the items placed are in unity
with the room theme and style. A key ingredient to designer quality shelves is layering home
decor in varying heights
Consider functionality
Balance your style and taste to the required functionality. Covid-19 has made us reconsider
our lifestyle. One major change is the Work from Home (WFH) that has transformed rooms
and sitting areas to work stations.
Try to source multi-functional spaces and solutions that add dimension and depth to rooms.
Most of the houses lack extra rooms and space. So multifunctionality grants a royal look to
any cosy house with the minimum usage of space.
Use mirrors
Mirrors are no longer restricted to regular rectangular shapes. They are now available in
shapes that are irregular with bizarre geometrical shapes. Such mirrors grant a cooler look to
your seating space.
Matte + Neutral
This is the secret formula to successfully creating a classy and an elegant home space. As
compared to single bright coloured walls, soft hues of earthly tones like light green, a lighter
shade of emerald, or aqua will add a comforting effect to your house.
Moreover, there are specific shades of beige, sage, and pine that help elevate the aesthetics
of your house. Paired with dark furniture along with indoor plants suggested above, you
abode will feel like an idea therapeutic getaway.